Face Painting
Glitter Tattoo
Caricature Artist
Henna Tattoo
Balloon Twister
Fairy Hair Tinsel
Drawing Classes
Artsy Face offers a team of entertainers for your company events, Fairs, Festivals and any event that requires multiple entertainers! Please call or fill out the contact us tab on the website.
Face Painting
Face Painting is with hand brush, sponges, and FDA approved make-up designed for skin. Paint is easily removed with mild soap and water or baby wipes. We offer a variety of designs, we will determine which designs are offered from amount of time and guests. Artsy Face is a fully insured vendor.
Face paint is applied on the
* Cheek
* Whole Face * Arm
* Hand
Pricing
Depending on your needs:
Face painting anywhere from 8-12 designs per hour (cheek/whole face/arm/hand) It depends on where you are having the design painted, the time it takes the artist to paint the design.
Nail design basic color or detailed design takes about 6-9 designs per hour (drying time in between colors/design)
Special Rates for Birthdays and non-for-profits. Travel Expenses may apply, Call for details
Call 303 921 7642 for Rates and availability or use our online form and we will contact you shortly To Make a Payment use our online form for payment
What areas do we travel?
We serve South Denver. For additional charge, we will travel to Denver Metro Areas.
We are FDA approved/Non-toxic/safe on kids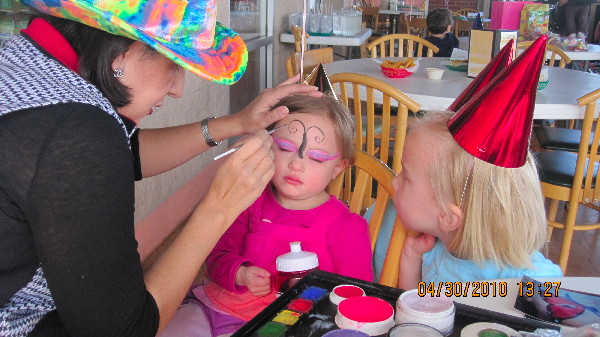 Never go to bed with face paint on
Rarely Face paints may stain clothes
Artists designs/colors may differ slightly from Photo/display
You must have your parents permisson for all services and be over the age 2 to get face painted.
Do not get your face painted if you have: allergies to dyes, soaps, face paints or cosmetics. Any type of skin problems, sensitive skin, eczema, cuts, fever blisters, sore or red eyes.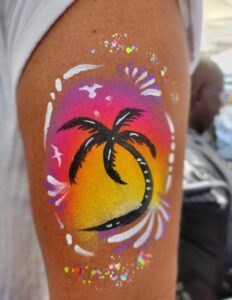 We are very excited to answer any questions you may have about our services! Look forward to making your day a "Artsy" one!!
Drawing Classes
Artsy Face now introduces Drawing Classes! I have always had a true passion for drawing. I have worked at a studio for over 4 years and have continued drawing as a hobby afterwards. I decided why not offer this service that I truly enjoy to others!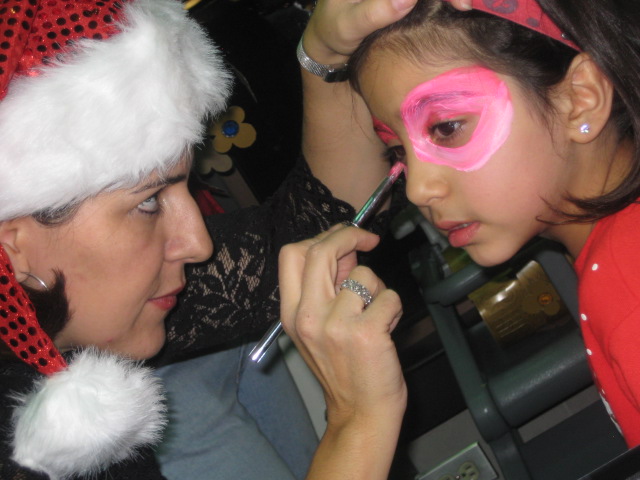 Ages:
I am open to teaching anyone interested in beginning drawing or have an interest in drawing.
Number of students in each class:
I like to keep my class small. (6-8 students)
Cost:
$30 for 2 hours a class Includes: All materials, you just show up with your creativity and ideas! If you would like to bring your own materials you are welcome to.No contract/You pay on the day of the class/Cash or Check
Mediums used:
I bring everything with me and let you choose what you would like to use. I will suggest what I have used for a particular drawing in the past.We use: Pastels, Colored Pencils, Sharpie, Acrylic, Watercolor,  are  some examples of what I bring to class.Materials: I alternate canvas, water-color paper, are a few things I use in class.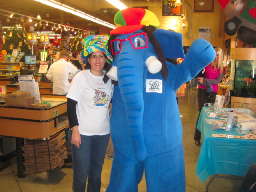 Location:
Office Evolution Atrium9233 Park Meadows Drive
Lone Tree, Colorado 80124
Projects:
I like my students to tell me their ideas of what they would like to draw. I get everyone's ideas and choose one each week! I teach step by step drawing techniques.  I break down each part of the picture to make it simple to draw. For younger kids, I relate it to shapes they are familiar with and objects they are familiar with. I teach them the different styles of drawing and the various elements in drawing as we draw together. I always have an example to show the students. I do let them know everyone's will look different but the same:-)
Drawing parties:
I do offer Drawing parties at your location! Min. of 4. Call for more details!!If you should have any questions please contact me or call me to book your class! Have an Artsy Day!!